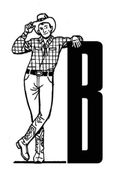 Drop me an e-mail and I'll get back to you soon.
I will be teaching acoustic guitar in Kingston, Ontario. If you want to learn to play and even sing your favourite songs around the camp fire or with friends - contact me below. The rate is $25 for a private 1/2 lesson. The first lesson is free. I have in house guitars for students to use so you can give it a try before committing to a guitar purchase. Bring the joy of music into your life.
I am also available for solo gigs and full band gigs - see the hire Glenn page for sample song lists.